At last, an Ardbeg release! This one was limited for the Gathering event, and not for sale: quite a treat indeed. I was curious about how it'd differ with the official releases. This one is a 10 years old, 1st fill bourbon – so it was bound to be interesting for a peaty one, in my opinion.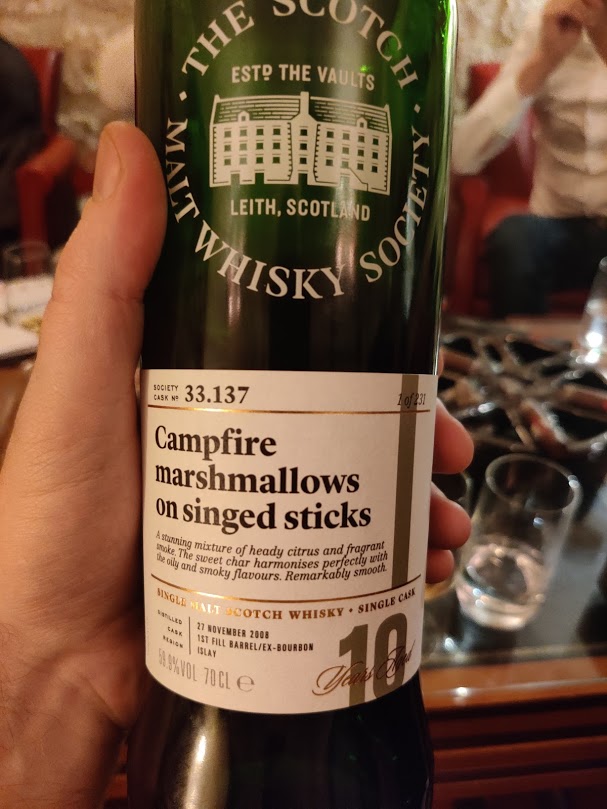 Nose
Sweet bonfire – weird yet nice sweetness, quite palatable. Vanilla obviously, yet cloves notes that I did enjoy.
Palate
Typical Ardbeg peat, cloves added and a surprising fruity yet hard to define precisely background.
Finish
Medium long finish.
Comments
This one was a really nice finish. I did enjoy it very much, as it was a nice change from old releases and a good peaty addition – can't resist peat. I ended up sipping it to the bitter end!
Rating: 92/100