This one is a Linkwood. I don't know why, but since I visited Scotland, I've had my eyes on this distillery. Plus, a Vault Collection item, of a category I tend to appreciate in 1st fill Hogshead/PX. With its 29 years old, it was bound to be interesting.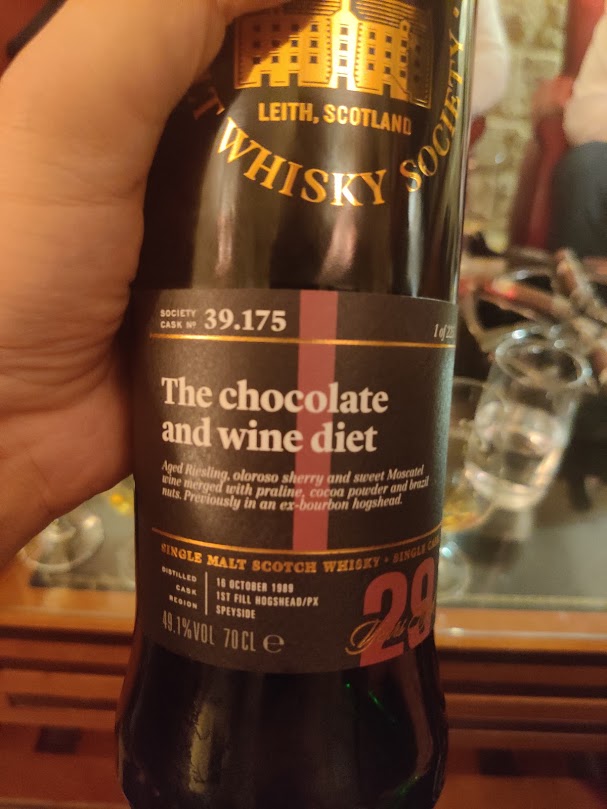 Nose
Apricot and tropical fruits! Some discreet nail polish/wine and some soothing musty side. Black chocolate. Water removed the polish altogether.
Palate
Dry. Some spices, nutmeg, cinnamon. Black chocolate. Water mellows it out.
Finish
Finish medium long on chocolate.
Comments
I had my eyes on this one for a while but I do think the price tag is a bit too high (£190!) when considering how much I liked it. Sure, it was interesting on its fruity side, but the finish was kind of too simple for me to enjoy it properly.
Rating: 89/100