Again an old age statement with this Glenlossie, as this one is a 20 years old "Old and Dignified" release. Is SMWS having a spring cleaning or a retiree reckoning these days? Either way, this one matured in a second fill charred ex-red wine barrique which I usually like,so let's see!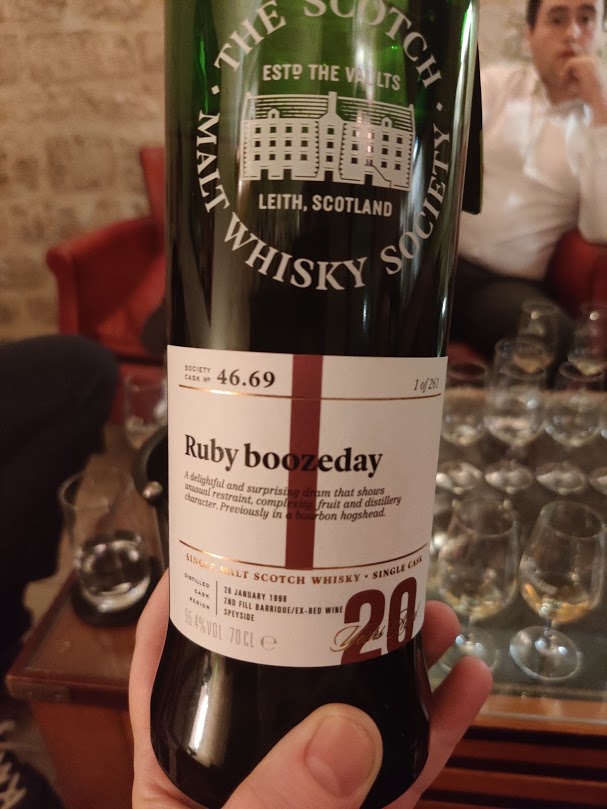 Nose
A nice vinous smell, with hints of red berries yet leaving me the impression something's amiss, unbalanced. It could (should?) be richer.
Palate
Oaky, vanilla and custard. Not very original but okay.
Finish
A sweet finish, slightly bitter, following the palate
Comments
By then in this tasting I was starting to annoy Jean-Philippe, our ambassador. 3 drams, 3 I didn't really enjoy! Stroke of bad luck I guess? Either way, for that age statement this one was also disappointing, especially as to me the finish was there on the nose but not on the palate.
Rating: 84/100