This little Glen Ord was for me the first opportunity to taste something from this distillery. It's always good to be able to blindly try things like that in order to challenge the acquired taste. Plus, starting with a vault collection bottle? Quite a boon. It stated a surprising 27 years old age statement along with a 41.3% ABV. Time to drink it indeed!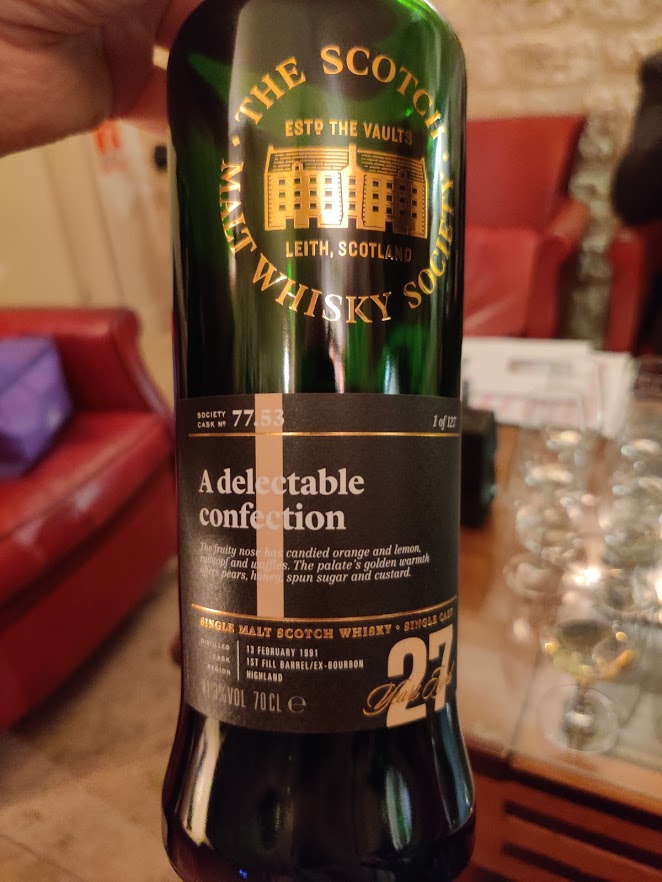 Nose
Vanilla and pear on the nose, some remnants of a medicinal smell after the nosing, very nice to smell though. On top of that I could point some liquorice and aniseed which I appreciated.
Palate
This one was surprisingly herbal and medicinal, more like chartreuse, yet disgruntingly different from the nose, while leaving room for pear and vanilla.
Finish
Almost no finish, all on pear.
Comments
I'm surprised this one is a Vault Collection and I suspect this is because the investment and the years spent maturing this mighty beverage took their toll. 41.3% ABV smells like the last chance to drink it. It definitely isn't my thing, especially with this almost non-existent finish. The nose was good, but the palate wasn't up to it.
Rating: 83/100