Fair warning for this one, I'm not a huge fan of grain to this day. I've been seen pouring my rye in a glass to fix myself some hot toddie – this is how much I want to drink it neat.
Either way, this one is a Girvan, and again, is boasting a quite surprising 27 years old in the "Spicy and sweet" category, which I'm usually a fan of.
Sadly, I forgot to take a picture of this one so to compensate, here's a picture of me looking positively happy.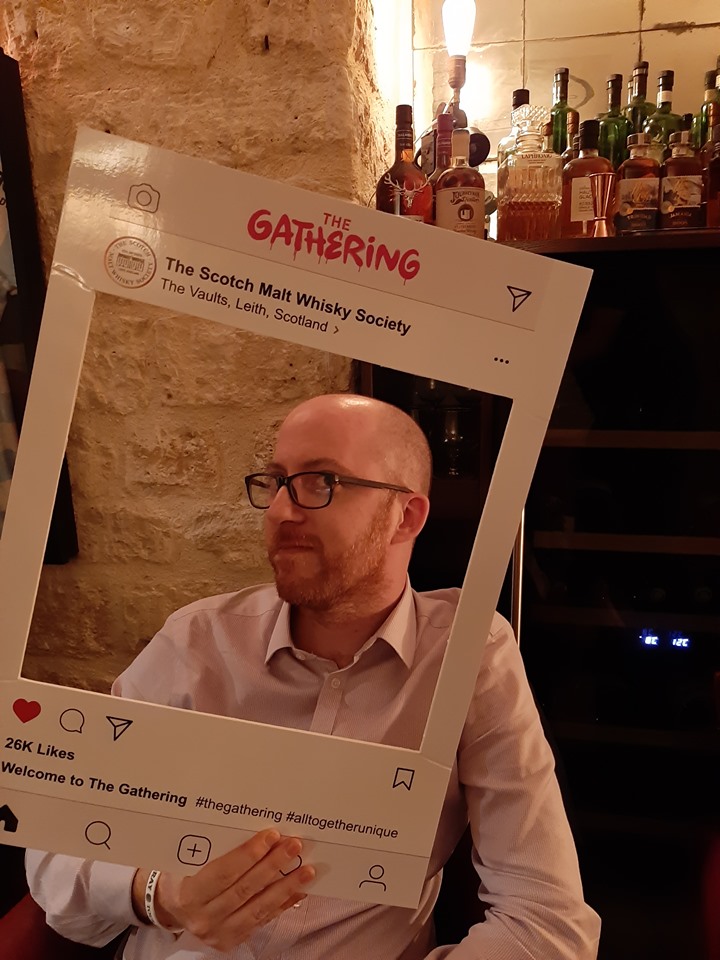 Nose
Vanilla and apricot, but not much more.
Palate
Musty oak on the mouthfeel, not the best of feelings for me.
Oily yet leaving the mouth dry, quite earthy
Finish
Well, caramel, and that's all.
Comments
There are times where your senses can't find anything to latch onto, nothing to grasp. This is one of them. It was very difficult for me to find something interesting to my senses besides the taste/smell of old whisky and this grainy thing I don't like. The rating reflects that.
Rating: 79/100